Scranton Thermal Imaging and Inspections
Residential and Commercial
Infrared Thermal Imaging
Welcome to Scranton Thermal Inspections. We are your neighborhood thermal imaging inspection company in Montrose, PA servicing all Your Thermal, and Commercial Inspection needs of Eastern PA including the cities of Scranton, Wilkes-Barre, Montrose, Honesdale, Lehighton, Allentown, Lancaster, Harrisburg, and more. We travel to all areas to best serve you! CALL NOW!
STOP THROWING AWAY MONEY!!!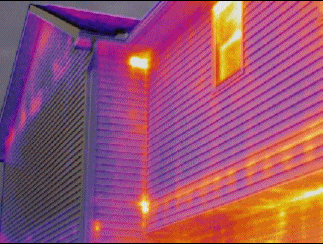 Missing insulation; heat escapingLeaking homes are costing home owners hundreds of dollars annually because leaks could not be pin-pointed; and displaced, settled or missing insulation could not be identified! No longer is that the case! I can show you where you are losing your money! Let me put you in the driver's seat! CALL NOW!
TAKE CHARGE OF YOUR WALLET!!!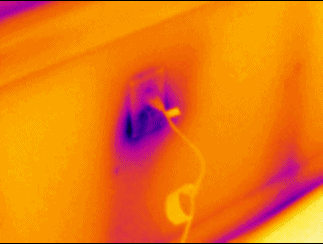 Infrared can see cold air entering the home. Have those drafty rooms? You will see exactly where the air is making your home drafty. Suspect missing insulation? We can show you where. No longer will you have to Infrared detects cold air entering the homepay those terrible utility bills because you cannot keep the heat in your home.
Call us or book your inspection online!